Welcome to the Vagary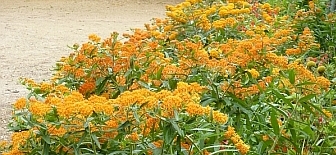 Since 1985 the Vagary has grown quality perennials, native plants, and herbs for sale in the Minneapolis/St. Paul Twin Cities area. We sell plants from our home at event sales, at a few special events in the Twin cities area, and by special order.
2013 Season Ends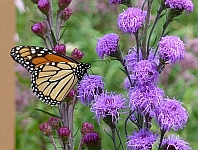 Our Late Summer Sale on Sepember 14th was our last sale of the year. Thanks to all of our loyal customers who helped make this a successful season.
We will be busy until the snow flies putting plants to bed for overwintering, and then take a break until January when we begin planting for next season. We hope to see you all in the spring of 2014!
the Vagary E-mail List
If you would like to receive information about our market schedule and home sales by e-mail, please fill in and submit the information here and we'll put you on our list. We won't send you lots of junk mail, and we won't share your e-mail address with anyone else.